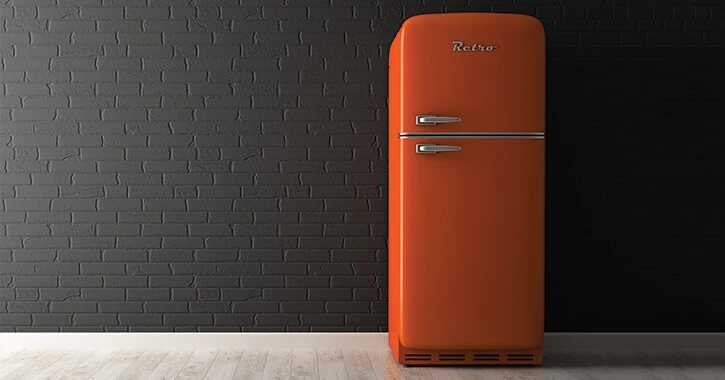 For several generations now, kitchens have included appliances to make life easier. Long gone are the days of stoking the fire, hauling ice to the ice chest, and washing dishes by hand. There's no arguing the convenience of appliances—the problem is they're simply an eyesore.
If you're put off by gaudy appliances disrupting the beauty of your carefully selected shaker-style cabinets, butcher block countertops, and quaint colour scheme, it may be time for a throwback. You can complement the look of your classic kitchen by choosing timeless yet unique antique appliances. But before you install grandma's 1945 oven, keep these important tips in mind.
Benefits of Antique Appliances
Newer doesn't always mean better. Here's how retro appliances can create an old-timey feel while still performing daily tasks:
They stand the test of time: Your grandma is right—they really don't make them like they used to. Plenty of vintage appliances with 50 or more years of use under their belt are still up and running to this day, with no signs of giving out anytime soon.
They're more energy efficient than you think: If utility bills are on your mind, you might be concerned about the cost of operating antique kitchen appliances. True, old refrigerators can guzzle a lot of energy, but with the right modifications, you can enjoy the vintage look without the high bills.
They become an instant focal point: Think about the colour options available for modern appliances—black, white, and stainless steel. Not very eye-catching, are they? A vintage style refrigerator from the 50s might be seafoam green, powder blue, or cherry red. If you can snag a matching set, your kitchen will become the liveliest room in the house.
Factors to Consider When Purchasing Refurbished Antique Appliances
Using old-time appliances can make an ordinary kitchen feel cool and unique, but you should keep these considerations in mind before taking the plunge:
Look "under the hood": While many vintage appliances are on par with their modern equivalents, it's important to do your due diligence before making a purchase. Just as with buying a used car, you may fall in love with the outside, but it's what's on the inside that really counts.
They don't have any bells and whistles: Vintage appliances get the job done but in the simplest way possible. Don't expect a drink dispenser in your fridge, convection setting on the oven, or heated dry for your dishwasher.
Vintage usually means smaller: Just as homes have grown in size in recent decades, so have appliances. Throwing it back to the 1950s will certainly result in less space to store and cook food. For this reason, antique appliances might not be right for you if you have a large family.
They can be expensive to buy and maintain: Not only are retro appliances in relatively short supply, but they are also made of heavy-duty materials, such as cast iron stoves and lead-lined refrigerators, giving most refurbished models a high price tag. Then, replacing broken parts can be expensive or even impossible if the parts are no longer available.
Antique Appliance Repair
At Mr. Appliance®, we understand that a functional, reliable kitchen is important no matter what style of appliances you have. We would be happy to inspect your vintage style refrigerator, retro dishwasher, or World War II-era stove to ensure safety and performance. To schedule kitchen appliance repair, please contact us today!
After improving the appearance of your kitchen with antique appliances, why not update your air vent covers as well? Aire Serv® has some great ideas to inspire you.