The Perfect Mother's Day Gift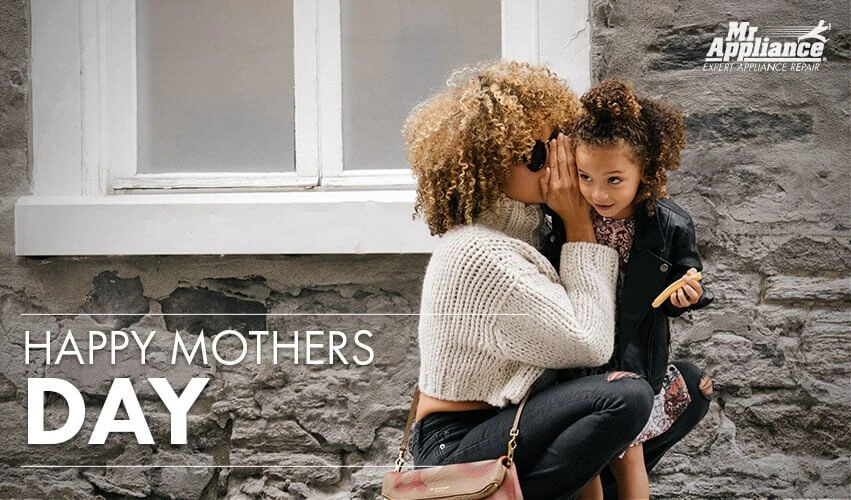 As you brainstorm for the perfect Mother's Day gifts to give this year, consider the condition of your mom's kitchen appliances. Does she continually complain about dishwasher's loud cycles? Is her fridge outdated and expensive to operate? Does she pine for a new oven?
This could be the year you surprise Mom with a new kitchen appliance. If your budget allows, you might even spoil her with a handful of new kitchen gadgets. Consider these top appliance trends you can give as Mother's Day gifts this year.
Smart Oven
You may assume the function of an oven is simple enough: bake or broil food until it's done. However, the LG Smart ThinQ takes baking cookies and casseroles to a whole new level. Thanks to built-in WiFi access, smart ovens can suggest cooking times and temperature settings, alert you when maintenance is required, and self-diagnose problems. Remotely control the temperature and monitor the self-cleaning feature with your Smartphone. You can even plan a whole week's worth of meals with recipe suggestions from your oven.
High-Tech Microwave
When it comes to defrosting or reheating food quickly, no appliance does it better than a microwave. If you're looking for a trendy version to get your mom for Mother's Day, look to the Breville Quick Touch microwave with smart settings that help you cook and defrost food perfectly every time. A feature called Sensor IQ automatically measures humidity released from the food to calculate the proper cook time and power setting. Whether you're reheating pizza, melting chocolate or softening butter, there's no need to guess.
Bread Maker
Everyone loves the smell and taste of fresh-baked bread, but if your busy mom doesn't have time to make loaves from scratch, she might love a Panasonic Bread Maker. With just a few ingredients and the touch of a button, you can make homemade bread with this countertop appliance. The gluten-free mode available with this particular model ensures everyone in the family can enjoy a slice.
WiFi Refrigerators
Don't you hate it when you get home from grocery shopping only to realize you forgot a key ingredient needed for dinner tonight? With a Samsung WiFi-Enabled 4-Door refrigerator, your mom will never have this problem again. The 8" LCD screen built right into the door lets you browse the web, plan your shopping list and connect with other Samsung smart devices for a completely interactive experience.
Efficient Dishwashers
Whether noisy operation, poor dish cleaning power or high operating costs have your mom eyeing a new dishwasher, be the first to recommend a high-tech model from the Gaggenau 400 Series. These dishwashers are sleek, efficient and quiet with high storage capacity so you can wash even more dishes in an impressive 57-minute cycle. With several cleaning cycles and drying options, you can adapt each wash to the respective load for cleaner dishes and lower energy bills.
Advanced Blender
If your mom loves making smoothies, dips and sauces, she probably gets a lot of use from her old blender. Get her a new high-tech model this Mother Day, such as the Blendtec Designer 725. Features including the 3.8 horsepower motor, digital display and 100-speed touch slider make blending just about anything a breeze. Preprogrammed cycles take the guesswork out of blending everything from soup to salsa to ice cream.
With these great appliance ideas to give as Mother's Day gifts, you're all set to make Mother's Day your mom's favorite day of the year. For more tips to help your mom get the most from her new kitchen upgrades, please contact Mr. Appliance® today.