Love Your Kitchen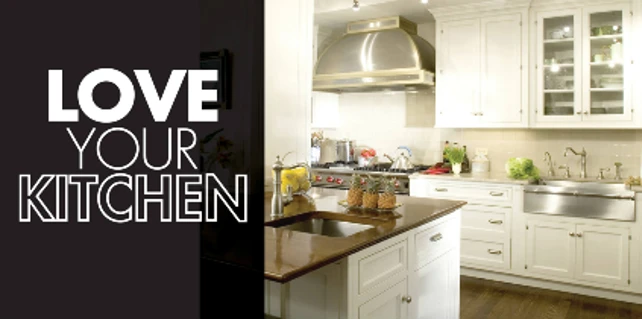 Take time to love your appliances and they will love you back. Follow these steps from Mr. Appliance® to cook up some romance, instead of frustration with inefficient appliances.
Give Your Oven Some Lovin'
Don't run the self-cleaning cycle within one week of a big dinner - ovens have a tendency to fail during or right after a self-cleaning cycle.
Clean the reflector bowls under the burners to help cook more efficiently.
XOXO For Your Dishwasher
If you're unsure whether or not an item is dishwasher safe, just wash it by hand.
Run an empty dishwasher with a cup of white vinegar to eliminate odors and buildup.
Keep Your Garbage Disposal Smelling Like Roses
Place a handful of ice cubes in the disposal. Add lemon, orange or lime peels and run disposal with cold water for 15 to 30 seconds. Continue to rinse with cold water.
To avoid clogging your garburator, remember to not pour grease down the drain.
Rekindle Your Refrigerator
Unplug your refrigerator and use a vacuum to remove any dust from the coils. This will help it run more efficiently and trim your utility bills.
Make sure it's loaded properly. Contents should be evenly distributed.