How Long Do Refrigerators Last?
Refrigerators typically last 10 to 18 years, and the average life of a refrigerator is 14 years long. Many factors influence refrigerator life expectancy, including the type of refrigerator and environmental factors.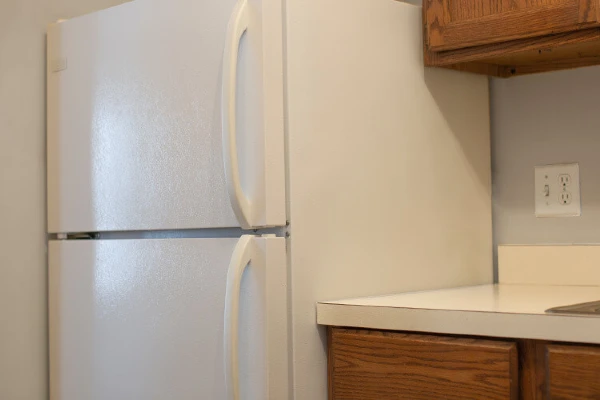 The New York Post ran a story about an 85-year-old fridge that was still operating, but it's rare for a fridge to last past two decades. However, you can take control of refrigerator care to make sure yours stays cool for a long time.
We have care tips below, as well as important details about refrigerator life expectancy.
First thing's first: Never put off an appliance repair. At the first sign of a problem, schedule service with reliable experts like those at your local Mr. Appliance®. You can even schedule online at whatever time is convenient for you.
Though a fridge lasts 14 years on average, many variables can change the answer to "How long do refrigerators last?" For example:
Refrigerator type and quality. Compact refrigerators tend to last fewer years than full-size home fridges. Additionally, higher-end models will typically last longer than units without top-of-the-line parts.
Thoroughness of maintenance. Periodic maintenance can help your refrigerator last longer than one that has been neglected. We provide some maintenance tips for you below!
Quality of repairs. Some appliance repair technicians don't use quality OEM parts, or they may perform a "quick fix" that doesn't last. The easiest solution? Find your local Mr. Appliance!
Usage factors. A fridge won't last long if it's used incorrectly. Make sure items are not blocking vents, and avoid overfilling or underfilling. If you're running low on food, put a big jug of water in the fridge so it doesn't work too hard.
Environmental factors. If you have a fridge in the garage or right next to a sunny window, it's more likely to wear out faster. Avoid exposing the appliance to very hot, cold, or humid conditions.
If you personally bought the unit you're using, you can more easily predict how long the refrigerator will last because you know its full history. If you've just moved into a new place, you might know how old the fridge is, but you don't know if it was maintained or abused. In this case, it's best to just take care of the appliance and call a pro for refrigerator repair when needed.
Want to know the expected lifespan of your other appliances? Consult our Appliance Life Expectancy Chart and guide.
If you want your refrigerator to last a long time, make sure you know how to properly care for it. First, make sure you clean spills immediately in the refrigerator, and deep-clean your unit about twice a year or as needed. Don't overfill or underfill the fridge, as both actions lead to overworking the appliance. To learn how to clean the condenser fan and perform other technical upkeep, check out our refrigerator maintenance tips.
Is your refrigerator showing signs of breaking? You can connect with your local Mr. Appliance or schedule a repair online today. We have experience repairing a wide range of refrigerator makes and models, and we'll do everything we can to preserve yours.
Hopefully, your fridge lasts far longer than the average life of a refrigerator.