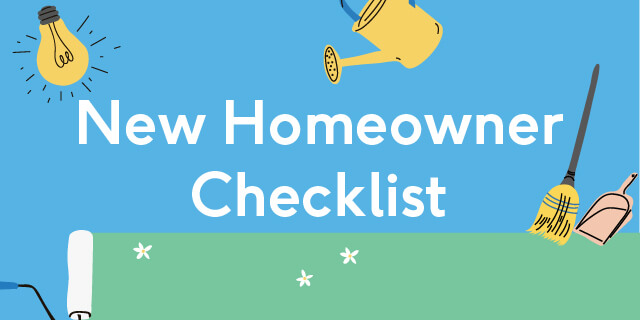 Appliance inspection isn't a high priority task for most new homeowners. But with all the work they do to make our lives easier, a quick inspection can help new homeowners avoid expensive repairs. With so much appliance repair experience, Mr. Appliance knows first-hand how a little preventative maintenance can go a long way.
The important of appliance inspection was echoed in the New Homeowner Checklist published by GetNeighborly.com. This checklist was created to help new homeowners navigate the long to-do list that comes with moving into a new home. Neighborly is a national network of local home service providers dedicated to providing expert advice and repair service for homeowners.
The checklist suggests homeowners should take an inventory of the appliances included in the home sale and ask themselves if they want to keep them or not. Now might be a good time to upgrade to energy-efficient appliances to save money on your utility bills.
If homeowners want to replace any appliances, they should assess the logistics of doing so. Can that new appliance fit through the doorways of the home? Sometimes custom cabinets can make removal difficult, and sourcing a replacement that fits perfectly can be even harder. Inspect the water hoses that feed to your washing machine for cracks and replace if necessary. If you're asking yourself whether that aging fridge is worth keeping, Mr. Appliance can help with any questions or repair services.
Head on over to GetNeighborly.com to read the entire New Homeowner Checklist.