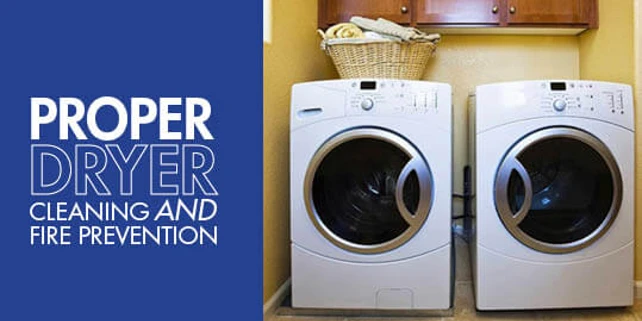 by: Steve Bowles, Mr. Appliance Franchise Consultant
This blog was contributed by one of our franchise consultants and dryer vent cleaning experts, Steve Bowles.
Clothes dryer vent fires are a real risk to home safety and proper inspection and maintenance of your dryer is a necessity. According to recent news reports citing the U.S. Consumer Product Safety Commission, more than 15,000 fires are sparked every year by clothes dryers. The cause? Lint and other debris can build up in your dryer vent overtime as you do laundry. As a result, the lint, which is not being exhausted, can back up into the dryer creating a fire hazard. Here are a few tips that will dramatically reduce the risk of a dryer vent fire.
1. Make sure you have the proper manufacturer recommended ducting for your dryer.
When making this decision, be sure to research the specific requirements for your appliance. If you are moving into a rented home or apartment, be sure you or an appliance expert inspect and check the dryer to make sure it has been properly installed before using.
2. Make sure you clean the lint filter each time before you run a load of clothes.
It's easy to forget when you're in a hurry, and it seems like just one more thing to do before that load of laundry is done. But, experts say that not removing lint from your filter is just inviting trouble. You can read more about this in a U.S. Consumer Product Safety Commissions report by clicking here.
3. Make sure you have your dryer cabinet and duct cleaned on a regular basis by a professional.
This time period might be every six months or it might be a year depending on your ducting and dryer setup. Your local dryer vent cleaning specialist can help you determine this. Looking for a specialist in your area? Mr. Appliance® offers dryer vent cleaning across the United States and Canada.