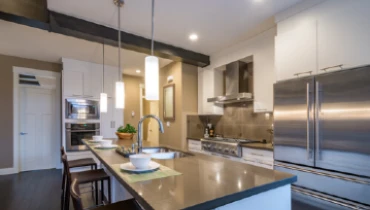 When something goes wrong with any of your appliances, it can be very stressful to deal with and you want to work quickly to get the repairs you need. When you have high end appliances, you need to do your research and ensure the professional you hire has the ability to work on these types of appliances. This is the best way to get the best possible repairs and keep your appliances working longer and more effectively.
Get the Best Repairs Possible
By hiring an experienced Newmarket repair company, you can avoid running into some of the common mistakes that homeowners make when trying to repair some of the problems on their own. You want to ensure that you have someone who knows exactly what problems you may encounter and the best ways to fix them.
Have a Like-New Appliance
If you have a broken appliance, it may be tempting to buy a brand new unit. However, this can be a very costly decision and one you are most likely not prepared for. Because of this, you should consider an experienced repair technician who can do what is necessary to make your broken appliance work like new.
Peace of Mind of a Guarantee
Should you decide to try and repair your broken appliance, any troubles you experience are at your own risk and you may not have any kind of backup plans. With a professional on your side, you have peace of mind knowing that there is a guarantee on your repairs. If something goes wrong after the initial repairs, the team will come back out to fix the job completely.
At Mr. Appliance of Barrie/Newmarket/Orillia, we have the experience necessary to work on high end appliances quickly and effectively. We take great care of your appliances because we know what type of investment you've made. We want to get everything back up and running when you need it most.
Ready to schedule your appliance repair service for a high end appliance? Call us today!