Tips for Cleaning Your Subzero Fridge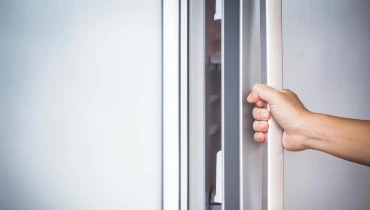 If you own a subzero refrigerator, one of the most important things you can do to maintain your appliance is know how to clean it. This can go a long way towards making sure your fridge runs longer and works better over the life of the unit. For some owners of subzero fridges, cleaning it may seem difficult, but it doesn't have to be. Our team offers you some tips for cleaning subzero fridges so you can have peace of mind regarding your high end appliance.
Cleaning the Interior
When cleaning your subzero fridge, it's best to turn off the area you intend to clean and then clear it. This includes removing the drawers and shelves so you can wash out the interior completely. Use the proper cleaner to protect the inside of the fridge. You also want to clean the shelves and drawers completely before putting them back in the fridge. Make sure everything is dry before putting it back into the fridge.
Cleaning the Exterior
While most people look at cleaning the exterior of their subzero fridge as ensuring the machine is spotless, there are other things that you definitely want to consider. This means cleaning the condenser on the fridge and making sure it's free of dust and dirt. This is an important component that keeps the fridge running at optimal levels and keeps the temperature inside where you want it to be. Cleaning this regularly will make the appliance last longer as it won't have to work harder to keep your items cold.
Our team at Mr. Appliance of Barrie/Newmarket/Orillia understands the importance of having a clean and functional subzero fridge. We want to make sure your appliance works as long and as well as you need it too. If you need maintenance help or your subzero fridge has stopped working, we have the knowledge to work on high end appliances so you can have peace of mind in our ability to help you.
Call us today to schedule your service.